Instagram has become one of the most popular platforms for influencer marketing in recent years. The platform's unique combination of visual content, storytelling, and audience engagement make it an ideal platform for influencers to build a following and drive engagement.
72% of marketers used Instagram for influencer campaigns in 2022. This number is predicted to grow by 4.1% in 2023. With so many users and a growing market, Instagram offers a vast and lucrative space for brands to explore and engage with potential customers.
The benefits of Instagram for Influencer Marketing
The relationship between an influencer and their audience is built on the trust that the influencer builds through relevant content and interaction with their followers. Instagram influencers have a distinct advantage in that they are creative, with bloggers making a living off their content. As a result, influencer collaborations on Instagram can bring forth a wealth of creative ideas, resulting in advertising that is both unique and authentic.
Moreover, Instagram influencers often have a niche audience, making it easier for brands to target specific demographics. By partnering with an influencer, brands can reach new audiences, drive engagement, and build trust through organic, authentic content.
Instagram's Top Advertising Formats
Instagram offers a variety of advertising formats that brands can use for influencer marketing campaigns. Each format has its strengths, and brands should choose the most appropriate one to suit their objectives.
Instagram Stories
Instagram Stories are a powerful tool for influencer marketing campaigns. They allow influencers to showcase products in real-time, present unfiltered reviews, and add clickable links to the content. Since stories provide a more realistic, real-time presentation, instant content appears more sincere than a pre-prepared and "retouched" post.
In stories, a blogger can give a review of a product, show it in action, or 'fit' it into their daily life. The ability for followers to follow a link through a swipe up is a particularly useful feature. Previously, a direct link could only be added to the author's biography. Now, the subscriber can instantly click on the page with the desired product or offer.
Advertising Post
A more traditional method is a sponsored post. While influencers cannot put a direct link to the landing page here, they can promote a thematic hashtag or a brand page. Additionally, a unique promotional code can be offered to the influencer's followers to motivate them further and track the effectiveness of the campaign.
Sponsored posts are a great way to increase brand awareness and reach. Influencers can use this format to showcase a product in a more controlled and polished way. In general, a sponsored post will have a longer life cycle than a story, but at the same time, the followers will be more skeptical of the authenticity of the post.
Live Broadcast
Live broadcasts can be an effective and popular format for talking about a product. They can be presented in various ways: entirely devoted to the product, showing the product in action, or mentioning it as an important point where the audience needs advice. This format works particularly well when there is an element of exclusivity involved—for example, if an influencer says in the middle of the broadcast that the company has contacted him and offered unique opportunities, just for his audience (such as ordering a product without waiting or getting a unique discount using a promo code).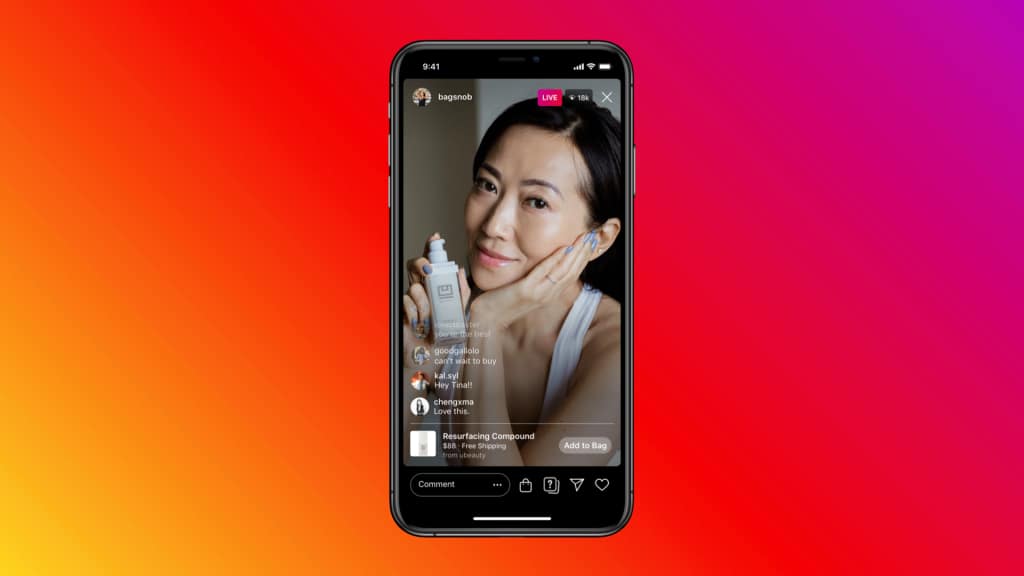 Reels
Reels is a new Instagram feature that allows users to create short, entertaining videos up to 60 seconds long. Reels have taken off in popularity, and many influencers are using this format to promote products. This format is particularly effective for younger audiences as they are more likely to engage with short-form content.
Influencers can use reels to showcase products in a fun and creative way. For example, a makeup influencer can create a reel showing a step-by-step process of applying a new product. Brands can also sponsor a reel, allowing the influencer to create a video that is both informative and engaging.
Wrapping up
In conclusion, Instagram has revolutionized the world of influencer marketing, providing a vast and dynamic platform for both creators and advertisers. With a staggering one billion users, brands have the potential to reach an enormous audience and connect with consumers in an authentic and engaging way.
But let's face it, navigating the world of influencer marketing can be overwhelming, and finding the right influencers to collaborate with can be like searching for a needle in a haystack. This is where InstaJet.io comes in. With an open catalog of thousands of bloggers and a suite of features for automated influencer discovery and campaign management, Instajet.io takes the hassle out of running a successful influencer campaign. Give it a try!


Any questions left?
Contact us via the form on the website or email info@instajet.io. Our support team will be happy to help you!